How can I create an Exit Survey for my students?
How can I create an Exit Survey for my students?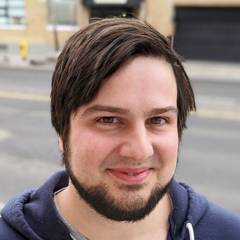 By Alasdair McMillan
updated about 2 years ago
myBlueprint makes it easy to distribute an Exit Survey to your students, so that you can better understand their experiences at your school and how prepared they feel for graduation. To create an Exit Survey, simply:
Log in to your Counsellor / Counsellor Lead account
Click Exit Surveys in the left-hand navigation menu
Click Create Survey and select a grade
Click Add Question
Write the question, select question type, and check whether or not it is required question
Click Save
Click Activate when you would like students to access the survey from their myBlueprint accounts
Once the survey is enabled, a link will appear in student accounts notifying them that the survey is available. As students begin to complete the survey, you can access a summary of how many students have completed it by clicking View Report. To export the answers to your survey in Excel format, click Export.

Note: You are unable to view the survey link in your demo Student View. To view the survey link from a student's point of view, simply view a student account from the Student Manager
Did this answer your question?