How do I update a student's school association?
How do I update a student's school association?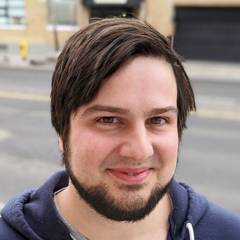 By Alasdair McMillan
updated over 1 year ago
Did your student accidentally select the wrong school when signing up for their account? Perhaps they changed schools or districts and need to update their associations. This article will guide you on how students school associations can be updated.
Note: only students from schools and districts that DO NOT have Student Information System (SIS) data integration in place, or students that are no longer active in the SIS from their previous school, can update their school association. See 'Troubleshooting' below if you don't see the required options in a student's account settings.
---
From within a student account,
Click on your name in the top right
Click Account Settings
Click Change School
If needed, update the Board
Update the School
Click Change School
Note: Once the school and/or board are updated, students' High School Plans will be cleared out.
If students do not want their High School Plans to be lost, they can make a copy of their High School Plans by completing the following steps,
Click High School
Click View Plans
Click the 3 grey dots on the plan
Click + Copy Plan
---


Troubleshooting
For students at districts and schools that DO SIS data integration, the 'Change School' option will not appear in their account settings page. If they need their school association updated:
Confirm they are active in your Student Information System (SIS) and linked to the correct school
If they are active and linked, reach out to myBlueprint Support - please have the student's provincial student number, as well as the email address for any previously-created myBlueprint accounts ready
Did this answer your question?